Vision
The model Credit Union and leading provider of financial and other services in the Caribbean.
Mission
To satisfy member's needs through creativity and foresight by providing competitive financial and other products and services.
Core Values
Respect, Integrity, Honesty, Fairness and Trust
The Red House and Neighboring Department Credit Union Co-operative Society Limited was borne out of three study groups that met to study the History and Theory of the co-operative movement:
i) the Land and Surveys Department,
ii) the Registrar's General Department and
iii) the Health Department.
These study groups saved money for the day when the Credit Union Societies Ordinance would be proclaimed in Trinidad and Tobago. The Credit Union Societies Ordinance, #48 was passed and signed by the Clerk of the Council – Mr. W. J. Boos on December 21st 1945 and assented by then Governor His Excellency Mr. B. E. H. Clifford on 27th December 1945. This legislation provided for the regulation, control, and supervision of credit unions.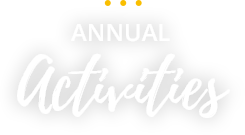 Calypso Competition
Credit Union Week
Happy Evenings
Children's Christmas Party
Scholarship and (SEA & May Cherrie Honour Awards)
Membership Skills Development Programme
Milestones
On March 27, 1947 the Red House and Neighboring Department Credit Union Co-operative Society Limited (RHAND) was registered under the Credit Union Societies Ordinance, it was the 38th Credit Union in Trinidad and Tobago. The membership base and asset base of RHAND Credit Union at this time stood at 149 members and $2,635.23.
As membership continued to increase, so did the administrative work and the society, therefore, needed a larger office space. By 1972 RHAND was in occupation of an office space at 30A St. Vincent Street, Port of Spain with three members of staff each doing a bit of everything.
In 1979 RHAND had to move to Charlotte Street, Port of Spain due to a doubled work load and government acquisition of the St. Vincent Street office. This too was a short move as a few years later the East Dry River overflowed its bank and the office sustained significant damage.
In 1980 RHAND purchased its own property at 61 Abercromby Street. To this date RHAND's Head office could be found at 57-61 Abercromby Street, Port of Spain.
To mark its 40th Anniversary in 1987 RHAND; always an advocate for
education, chose to award a scholarship to the child of a member.
In 1988, RHAND member, Anselm de Coteau, pioneered the Membership Skills Development Programme (MSDP). The programme aimed to "develop members' skills through selected programmes and courses and so provide members with an enhanced skill base"
In 1989 the Education Committee formed RHAND's Retirees' Group which organises RHAND's Retirees' Christmas Dinner/Dance and Retirees' All-Inclusive Carnival Fete. This body is more of a social network within RHAND where persons who are retired are able to maintain close ties with each other.
At a meeting in 1991 RHAND took a big step in contributing to the development of the country's youth by deciding to award scholarships to children of its members. It had initially approved the grant of 10 scholarships at $500.00 each for five years based on results of the 1991 Common Entrance Examinations. (Five of which are based on need) Presently referred to as S.E.A. Awards.
On July 6th 2002 our Tobago members welcomed the opening of our Tobago Branch Office.
On August 29th 2005 we opened our doors at the Arima Branch conveniently providing a full range of financial products and services to our members.
In the year 2007, RHAND Credit Union celebrated its 60th Anniversary. The Diamond Jubilee Diary of Events was launched in the Red House, which saw the President Mr. Trevor Boissiere and founding member Mr. P.K. Niles unveiling the 60th Anniversary Logo.

Experience the RHAND Credit Union difference with excellent options tailored for every stage of your life, the conveniences you expect, and local, personalized service.