Connecting with RHAND
Join us as we celebrate Global Entrepreneurship Week (GEW) 2020 with Youth Business Trinidad and Tobago (YBTT) on Tuesday 24th and Wednesday 25th November, 2020, from 10:30 am to 12 noon.
This two day session explores and educates you on the basic building blocks that every budding entrepreneur and those thinking of getting into business should know.
Established entrepreneurs will be sharing their experiences with starting out, hurdles crossed, challenges experienced during the pandemic, and tips towards business continuity.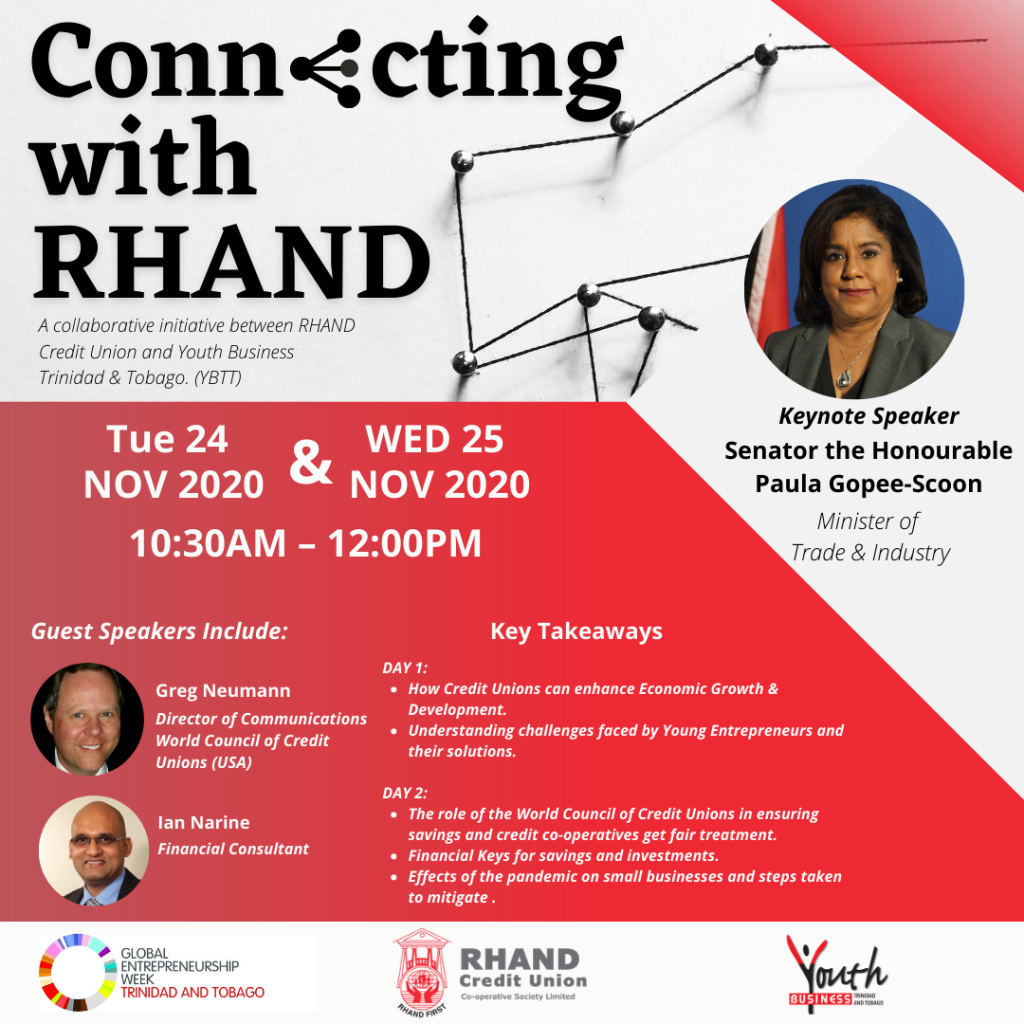 Connect with us on both days using any of the following options:
Zoom
click here to register for access.
Facebook
Join us live on the RHAND or YBTT pages on both days if you have not registered.