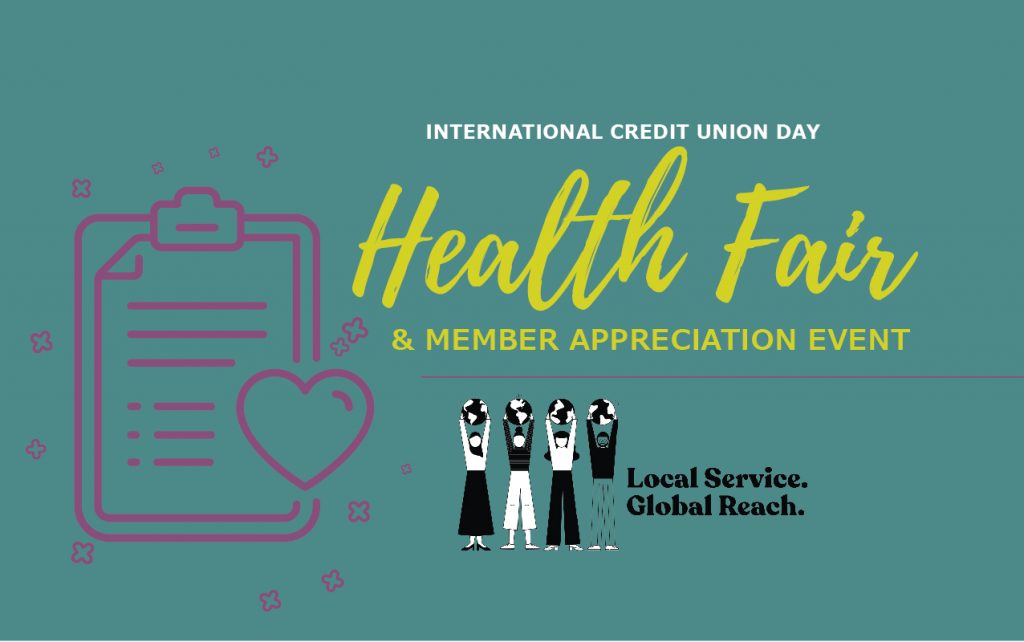 International Credit Union (ICU) Day® celebrates the spirit of the global credit union movement. The day is recognized to reflect upon the credit union movement's history, promote its achievements, recognize the hard work and share member experiences. International Credit Union (ICU) Day® has been celebrated on the third Thursday of October since 1948.

On October 17, 2019 between 9 am and 3 pm, join us as we join the global credit union family to celebrate the 71st anniversary of ICU Day®!
RHAND HEALTH FAIR & MEMBER APPRECIATION EVENT
When: Thursday 17th October, 2019, 9 am – 3 pm.
Where: POS – RHAND Rooftop, Arima – Arima Branch, Tobago – Scarborough Library
What: Screening and Testing, Advice, Samples, Giveaways and More…
Price: Free to members
For more information, WhatsApp - 721-6566, email - marketing@rhand.org.tt, or call 627-4263 x. 215 or 216.