Is a Pandemic the Right Time to Start a Small Business?
Economic downturns and challenging times CAN be good times to start a business.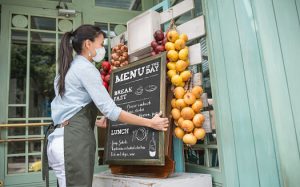 This is mainly because there is usually less competition for resources, especially human resources and secondly, whatever changes we face, whether positive or negative, there will be new customer needs and satisfying customer needs are at the core of a business.
But starting a new business whether in good times or bad, comes with a significant amount of risk and requires that you have some of the resources you need upfront.
Maybe this crisis has shown you the importance of having additional income and you simply want to start a side business.
Having an additional income is important to surviving a future crisis and starting a side business during a pandemic can have advantages.
Whether it's a full-time business or a side hustle, here are some questions you should ask yourself to decide if starting a business during a crisis will be a good idea for you:
Have I identified a new need that customers have as a result of the current crisis?
Can I serve this need in a way that is substantially better than the current alternatives?
Am I qualified to solve this customer problem?
If I don't have the experience, can I hire others or find a business partner to help me?
Do I have access to funding that can tide me over until my business is profitable?
If you can answer these questions to your satisfaction, then it might very well be a good idea to start that business.