One of the biggest lessons from COVID
In addition to the virus, this global pandemic has also brought a lot of job loss and financial insecurity. Most people didn't see this coming and were not prepared for living with a sudden loss of their only income stream.
For the majo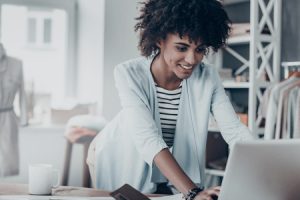 rity of the world's population, a job is their single source of income. But an important lesson of this pandemic is that if you want to build financial stability, you need more than one source of income.
The average millionaire, for instance, has seven streams of income.
That might sound like a lot, but if you have a (side) business and develop some marketable skills, you can start to add additional sources of income.
Having different sources of income is crucial to being safe during tough times.
Even if one of your incomes, such as your main job or your side business, might decline, you will at least be able to pay your bills through the other streams.
Yes, building additional income streams is easier said than done. And it's not something you can check off your to-do list in a day. Still, it's one of the few things worth spending a few days of research into.
There is no one 'right' thing to do for additional income. You have to take some time to think about it. There are a lot of resources available online to get you started.
There's no telling when you'll have an additional revenue source up and running, but you CAN start the process today.